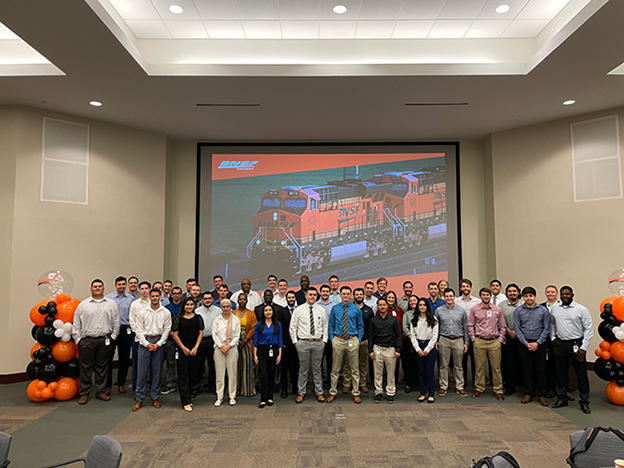 BNSF offers a unique opportunity for leaders interested in entering the rail industry through an immersive six-month training called the Experienced First Line Supervisor (EFLS) program. Designed for leaders with three or more years of experience or two years of military experience, the program prepares employees for jobs in the Engineering, Mechanical, Signal, or Transportation departments.
Robert Podawiltz knows firsthand how the EFLS program can help launch a successful rail career. After 21 years of service in the Marine Corps, Podawiltz joined BNSF as an EFLS in May 2011. He started as a locomotive shop supervisor in Alliance, Nebraska, where he took Federal Railroad Administration classes, got qualified in safety, and learned the role of a mechanical foreman. Today, Podawiltz is the shop superintendent in Minneapolis.
"EFLS was great for my family. I put my kids through college, and BNSF even paid for my college," Podawiltz said. "There is every opportunity to succeed."
Are you ready to lead with BNSF? Please visit our careers webpage for more information about the EFLS program or read more here.