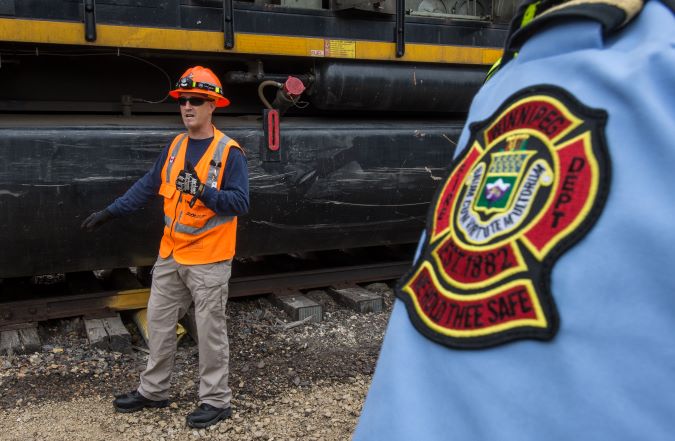 BNSF locomotive engineer and hazmat response tech Tom Bozyk not only exemplifies our core safety values, he goes above and beyond to make sure communities are armed with the best knowledge possible to stay safe. As a first responder with the BNSF Hazmat Emergency Response Team in Winnipeg, Manitoba, Bozyk volunteers to train local first responders to ensure they are prepared in the rare event of an emergency.
"We know that we are making a difference in what we do based on the feedback that we get from our first responder community — the fact that they keep coming back, wanting more training," Bozyk said.
For his dedication and leadership in rail safety, Bozyk received the 2022 Regional Service Award by Transportation Community Awareness and Emergency Response (TRANSCAER®). BNSF would like to congratulate Tom Bozyk again for this well-deserved recognition and thank all responders who help keep our communities safe!
Click here to learn more.