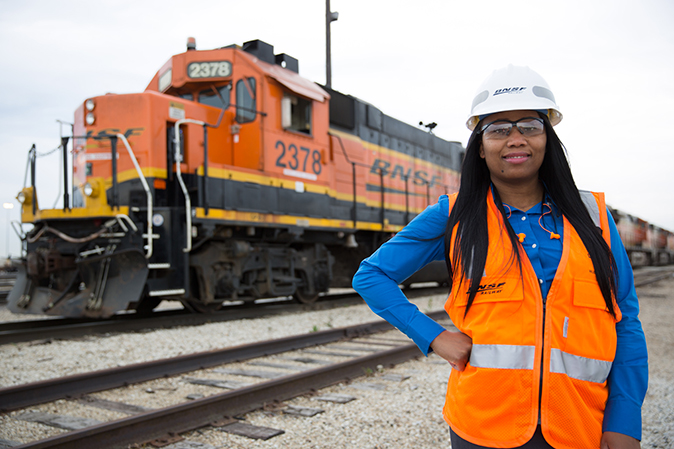 Led by our President and CEO Katie Farmer, BNSF Railway has proudly moved to No. 6 on Forbes' list of America's Best Employers for Women in 2021. That comes after ongoing efforts to support an inclusive workforce and meet the needs of our employees and their families.
Currently, around 22 percent of our non-union positions are filled by female employees, and that number only continues to rise. More and more women are joining BNSF in the field and the conference rooms, drawn by not just the excitement of being an integral part of the world's supply chain but also by the careful attention given to each employee's professional development and work-life balance. The pandemic has been rough for everyone—especially working mothers. During this time of international crisis, BNSF pulled out all the stops to make sure employees could navigate affordable childcare options that helped keep families safe. Employees also have access to professional development resources through BNSF's Business Resource Groups, which cultivate a sense of belonging for everyone—including our Women's Networks, with locations and chapters spread all across the country.
Railroading is a massive, complex network of connections that requires participation from all points along the system, not just a select few. This is the spirit we uphold during Women's History Month and every month at BNSF. Because providing access and opportunity for all is the only track we're committed to take.