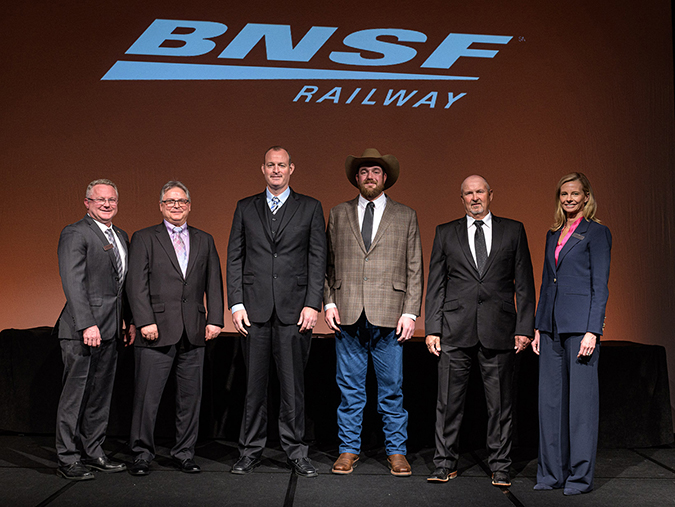 Each year, BNSF hosts the "Employee of the Year" program, celebrating the employees who best demonstrate BNSF's vision and values through their commitment and leadership, as well as their focus on working safely and efficiently to meet and exceed customer expectations. This year, four employees from across our major operations teams were each awarded the high honor of "Safety Employee of the Year" for their outstanding commitment to safe workplace practices. Whether repairing track after natural disasters, maintaining railroad signals, manufacturing helpful tools, or reducing inefficiencies with new technology, our 2021 Safety Employees of the Year embody our longstanding commitment to being the industry leader in safety. Join us in congratulating:
Jason Cox
Mobile construction team leader and gang foreman in our Northwest Division responding to track and structure repairs. See how Jason takes care of his coworkers by planning ahead.
Darrell Lippes
Signal inspector and mentor based out of Temple, Texas. See how Darrell leads by example.
Chris Caven
Machinist trainer in Havre, Montana, leading the way in developing safer processes and tools. See how Chris teaches safe processes.
Adam Florine
Locomotive engineer and safety coordinator out of Kansas City, Kansas, helping employees stay up to date with safety protocols. See how Adam leads by being an advocate for his coworkers.
Learn more about how BNSF's employees go above and beyond here.