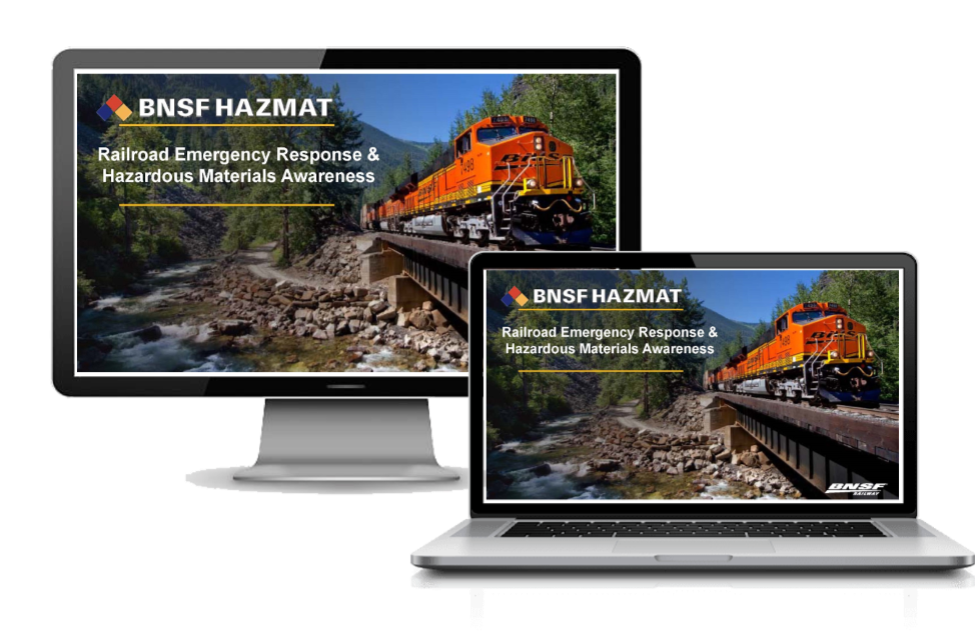 Kids aren't the only ones learning from home these days. First responders are getting valuable lessons in railroad safety from the comfort of homes and stations, thanks to virtual training BNSF initiated in response to COVID-19.
"Every year we train 6,000 to 10,000 first responders in Railroad Emergency Response and Hazardous Material Awareness, some self-directed online and much of it in person," said Pat Brady, BNSF's General Director, Hazardous Materials Safety. " … We started to cancel the in-community classes and scheduled live webinars to allow first responders to safely continue this much-needed training."
During the 90-minute sessions, first responders, both full-time and volunteer, learn how to safely and efficiently respond to railroad hazardous materials (hazmat) incidents. Similar to the in-person training, the webinars are free.
While rail is one of the safest ways to transport crude oil and hazmat, derailments and other incidents can occur. Fortunately, 99.99% of BNSF's hazmat shipments reach their destination without a release caused by a train incident.
First responders must be prepared just in case, which is why BNSF has long conducted training. Since 1996, more than 120,000 responders have participated, either online or in person; the live webinars are a first. If you're a first responder and want to sign up for free training, click here!